Are You Looking for Motorized Shades?
Lutron Gives You Quality, Efficiency, and Style for Your Motorized Shades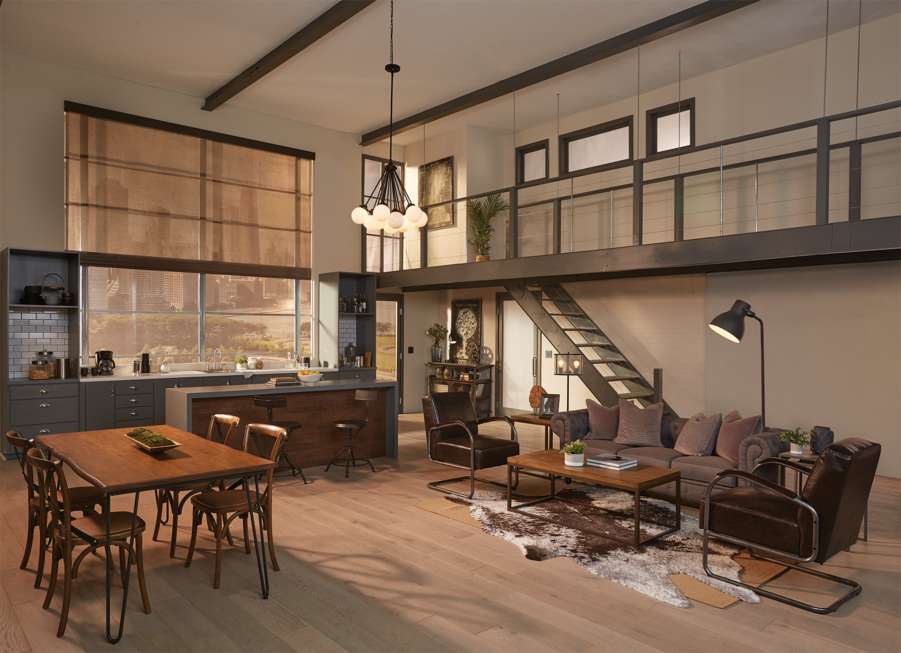 Lutron is the leading brand in both lighting control and motorized shades. Their products, ranging from tunable lights to automated window treatments, add a touch of luxury to smart homes throughout Manhattan, NY. At Total Home Technologies, we partner with Lutron to bring our clients in New York the latest products and technologies available.
Depending on your needs and budget, Lutron shades can be wired or wireless and fully integrated and automated for optimal performance. But which type of shades are right for your home? To get a better idea about your options, here is a brief review of Lutron's top-selling smart shades.
SEE ALSO: How to Pick the Right Motorized Shades for You
Luxury for Any Budget
All of Lutron's products are the standard in quality, luxury, and performance, and there is a Lutron shade for every budget. Serena shades are wireless, battery-operated, and ideal for homeowners looking to take a "test drive" before making a full commitment. They come in both honeycomb and roller configurations, have industry-leading battery life, and can be managed through the Lutron app.
The Sivoia QS family of products is the next step up in Lutron motorized shades, offering an unparalleled level of customization. These hard-wired shades can be finished using your own fabric and designs, and color-matched to your home's decor.
For homeowners considering top-of-the-line window treatments, there is no substitute to Lutron's Palldiom roller shades. All Palladiom products are slick, sophisticated, and designed to be seen, with exposed brackets and a custom dedicated keypad to match.
At Total Home Technologies, we will help you pick the right blinds for you and install them so they perform up to the highest standards. Among the features to expect from your new window treatments, Lutron's Intelligent hembar and tilt alignment technologies will keep every shade at home aligned down to an eighth of an inch.
Shades for Any Window
Luxury homes often come with windows in strange places, such as angled walls and skylights. Among Lutron's less conventional products, tensioned shades minimize sag on any angled window, and cable-guided systems minimize shaking under high-wind conditions. If you have large windows, Lutron is also a great option for your home. Lutron's powerful motors are able to handle shades up to 19.5 feet high and 100 feet long.
You can expect an optimal performance from any Lutron window treatment.That is, of course, assuming you hire a professional to help with the installation process. At Total Home Technologies, our team of experts is just a screen tap away, so if you are in Manhattan and ready for new shades, let's connect!