How to Perfectly Set Smart Lighting Control in Every Room
The Best Lighting for Mood and Productivity in Your Ocean County, NJ Home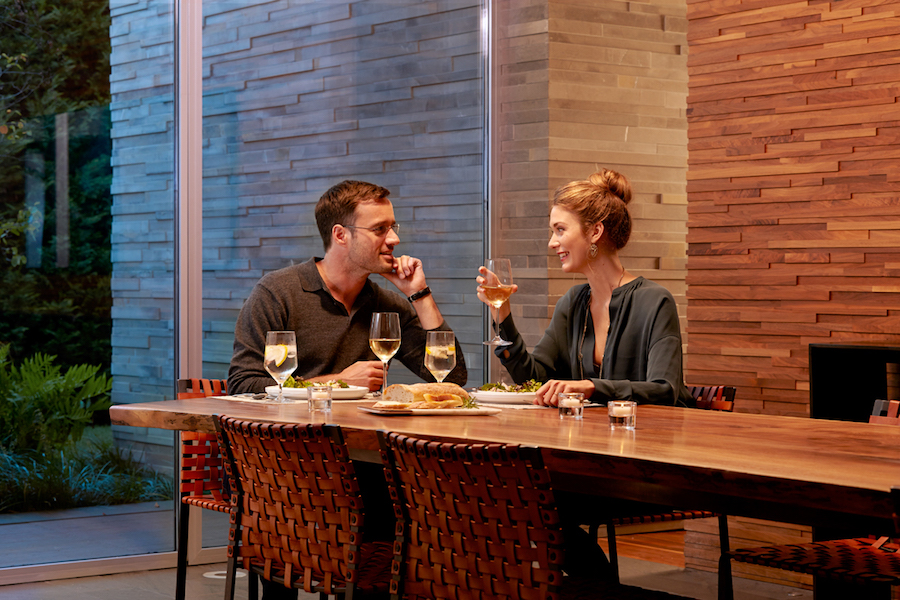 Smart lighting control is one of the most exciting and useful developments in home technology in recent years. From your smartphone or tablet, you can adjust tunable LED lights to the exact brightness and tone you desire. Just as sunlight regulates our body's circadian rhythm, smart lighting can gradually adjust intensity throughout the day to improve your sleep routine. Set your lights to automatic schedules, add motion sensors, or include motorized shades. The possibilities are endless!
But once you have a smart lighting control system, you may be wondering what to do next. What are the right and wrong ways to light a room? In our guide below, you'll learn the best ways to illuminate your Ocean County, NJ home.
SEE ALSO: 3 Powerful Benefits of Smart Lighting Control
Living
and Media
Room
LED light bulbs' brightness is measured in Lumens. The brighter the bulb is, the more Lumens it has. Similarly, a bulb's color temperature is measured in Kelvins, with warmer color temperature lights at lower numbers and blue-tinted lights higher.
In a living room or media room, you'll likely spend time relaxing by watching movies, playing games, reading books, or even taking a nap. You won't want lights shining too brightly, and to avoid discomfort, set your bulbs to a warm amber hue between 2200-3000K. Arrange lights at multiple levels so you can quickly adapt to other activities, and consider motorized shades to ready the room for movie time in an instant.
Home Office
If you're crunching numbers or trying to write, you can't be falling asleep midway through. Cool blue-white lights between 3000 and 5000K replicate the blue sky of daylight and will energize your mind to stay awake. Lighting fixtures should be bright, but not too bright, so between 3,000 and 6,000 Lumens will best suit your office lighting.
Dining Room
Just like your favorite restaurant, subdued lights set the mood to unwind and enjoy a delicious meal. However, you won't want LEDs that are so dim that you could not possibly read a book or newspaper. Adjust your smart lighting to 3,000-6,000 Lumens for optimal dining vibes. And for extra coziness, 2200-3000K bulbs will set a soft, topaz-hued ambiance that makes all dishes look extra tasty.
Bedroom
Most importantly, your bedroom's lights should establish a calming atmosphere to sleep well. Avoid the chilled, bright light used in the office and instead, set your lamps to a temperature between 2700 and 3000K for a warm, golden tint. The bedroom is an excellent place for motorized shades too, so you can easily add privacy and block out any unwanted sunlight in one touch of a button.
Outdoors

While the temperature and intensity level of landscape lighting matters less, you now know to set the right Kelvins for the perfect temperature light or the exact Lumens for brightness. By incorporating your exterior lights in a smart system, you can turn all lights on or off instantly from one press of a button or voice-command. Alternatively, set a schedule so that your lights will turn on automatically at sunset and turn off hours later. Your exterior will always be lit when you want it to, and with color and brightness customization, will illuminate your home exactly as you'd prefer.

Ready to bring smart lighting control to your home? Contact Total Home Technologies at (877) 550-5150 or fill out our online form here. We'll be in touch to discuss your project soon!

No video selected.