3 Sophisticated Ways to Control Your Smart Home Technologies
Manage All the Connected Tech in Your Home via Touchpad, Smartphone, or Voice Command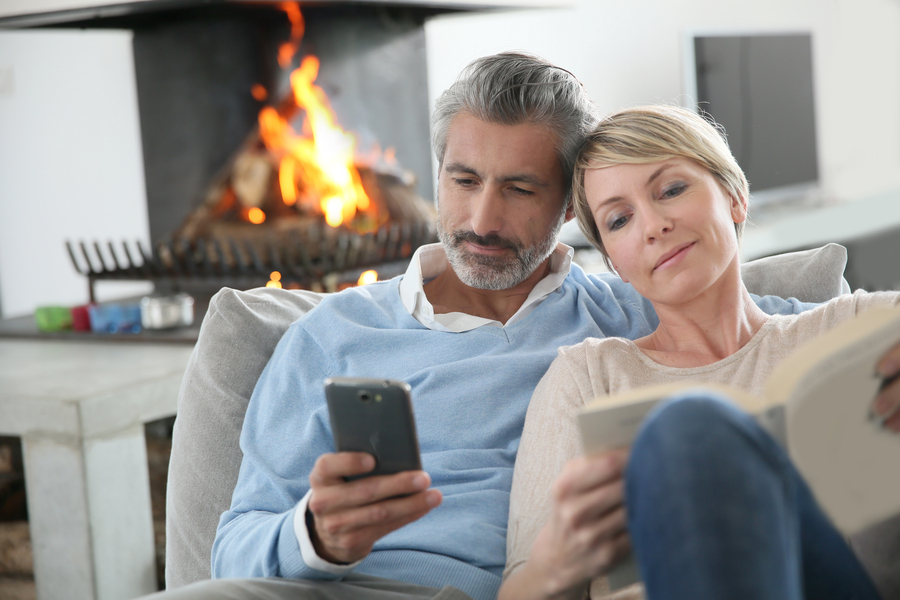 What does smart-home living look like? It means having complete one-touch command of your lighting, motorized shades, audio-video systems, home security, and much more. Forget about manual control! Instead, all your smart home technologies are seamlessly integrated with a robust home automation system like Control4 – giving you convenient remote access to everything in your home.
Still, it gets even better! Smart home automation has improved dramatically over the years with the expansion of Wi-Fi. Now, you aren't limited only to a wall touchpad. Today's systems can be controlled via a wireless smart home tablet, a smartphone app, or voice command. Keep reading to discover the benefits of using all three at your home in Red Bank, NJ.
SEE ALSO: How to Pick A Smart Home Integrator
Smart Home Touchpad
A Control4 tablet offers the same features and benefits as a wall-mounted touchpad. The home screen is icon-based and so easy to navigate. For instance, if you want to take command of the lights in your room, just tap on the "Lighting" icon. From there, you can adjust the wall and ceiling lights, accent lighting, and any other lighting in the room. Change the illumination level or even the color based on your preferences.
The touchpad is useful when it comes to home security too. Let's say you're watching a movie in your home theater, and your Control4 Chime doorbell alerts you to a visitor. Simply pause the movie, check the video doorbell's live feed, and chat with your visitor. If you have smart locks, you can even let them in remotely by tapping an icon. And, of course, the touchpad works for every connected smart technology in your home.
Smartphone App
You have power in the palm of your hand once you download the Control4 app for your Apple or Android device. The intuitive app makes it easy to control your home's audio, entertainment, lighting, and everything else from anywhere on your property – inside and out. You can't be right by your smart home tablet all the time. So, the Control4 app offers another smart way to control your home on the go.
For instance, if you're hosting a party outside with family or friends and you want to liven things up with outdoor music, just open your phone app. Select a playlist from a music streaming app, and your favorite songs fill the air. You can also adjust the outdoor lighting, water jets in your spa, and a myriad of other technologies. With the Control4 app, all your smart devices live in harmony right on your phone's screen for easy access and control.
Voice Command
Why touch a button or icon if you don't need to? When you use a voice assistant, your home responds to your every command. Control4 works with a wide range of voice assistants including Josh.ai. Imagine waking up in the morning and telling your home to turn on the whole-home sound system, raise the blinds, and illuminate the lighting in your bedroom – without even opening your eyes!

Or, when you open the front door after a long day, say, "Alexa, I'm home." The system then adjusts the lights to your specifications, turns on the hot tub outside, lowers the motorized shades, and starts the oven in preparation for your dinner. All of this without touching a button! It's truly the ultimate smart home experience.

Would you like to learn more about the newest smart home technologies available? Get started by calling Total Home Technologies at (877) 550-5150 or filling out our online contact form. We look forward to hearing from you.

No video selected.