Behind the Curtain of Your Next Home Theater
Meet the Supporting Cast of Award-Winning Home Theater Design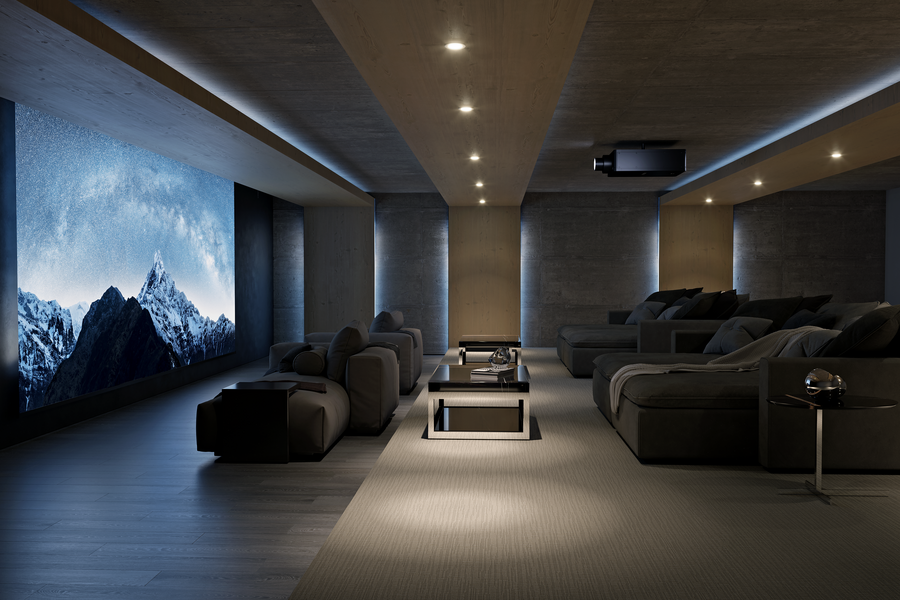 A well-designed home theater is a lot like a good movie; there is plenty of action behind the scenes and beyond the starring roles!
At Total Home Technologies, we have been innovating home theater design for over 30 years and offering best-in-class technologies to our clients in New York, NY.
From the largest screens to the tiniest in-ceiling light fixtures, we understand every element in a home theater plays a critical role in creating the ultimate cinematic experience.
Here are some of the brands and design secrets that turn any room in your home into serious competition for even the best commercial theaters.
SEE ALSO: Why You Should Work with a Professional On Your Home Theater Design.
Go Beyond the Starring Roles
Yes. We carry the TV displays, projector screens, and speakers for a killer home theater system. Brands like Sony, Samsung, and B&W are stars in most of our projects.
But there is a lot more we consider when designing the perfect home theater for your home. For example, Anthem's award-winning, high-end receivers and processors or Classe's high-performance theater components often play critical support roles..
To top off an amazing production, acoustic treatments for noise insulation, smart lighting control systems, and motorized window treatments from Qmotion also have cameos here and there.
Meet The Director
A home automation system is the brain of your home's technologies. Think of it as the directors hiding behind the camera. Without them, every actor would run off in a different direction!
We may not have won any Oscars, but we have multiple Control4 awards under our belts and have designed intuitive control solutions for a wide array of clients. So get ready to tap a smart device or mobile app or simply a voice command to commence your movie night.
We'll work out your favorite settings and save them into custom scenes. When you activate them through your control option of choice,- the room transforms for the perfect viewing with lights dimming, the audio system powering up and the projector showcasing your media.
Why Invest In Depreciating Assets?
Hollywood studios are always looking for new ways to create more exciting content. With technology evolving at an unprecedented rate, how can you expect to keep your technology systems up to date? Well, it's easier than you think!
Through our equipment leasing program, you can lease certain system components with no money down. Best of all, we will remove them and install new ones whenever better options become available.
If you are ready to bring award-winning home theater design into your home, why not contact our team and ask how we can help?