Is Your Smart Home Outdated?
Upgrade Your Home Automation System This Spring with Latest Features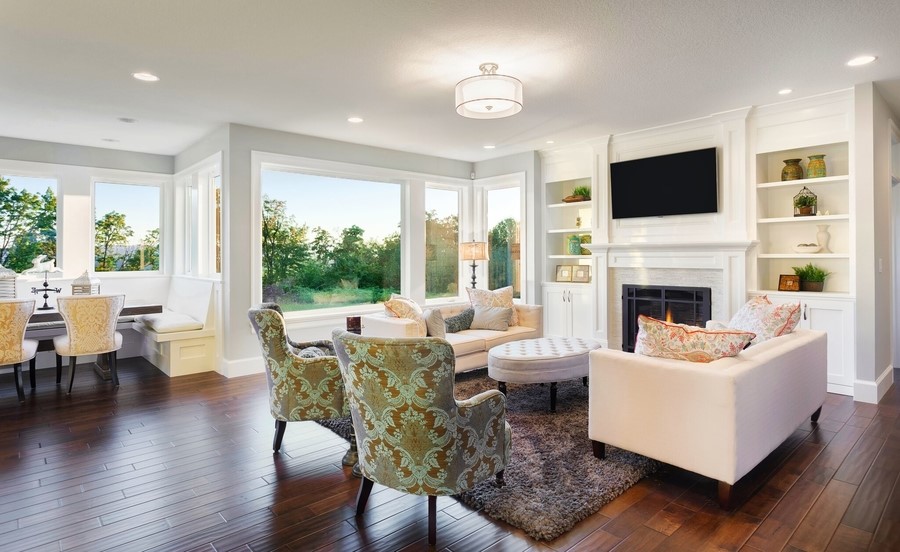 A smart home system is meant to add convenience, comfort, and luxury to your everyday life – but these days technology changes at the blink of an eye. If your home is outdated you might not be optimizing your home automation system to its fullest extent in your Essex County, NJ property.
But not to worry, in this blog, we dive into the new upgrades that will make your life easier. From streamlining your daily routine to throwing the best outdoor BBQs on the block this season, there are smart features to help you out. Want to find out more? Just keep reading below!
SEE ALSO: YOUR HOME SYSTEM: CONTROL VS. AUTOMATION
Tunable Lighting
Smart lighting control is first up to bat. Tunable lighting allows you change how your natural environment affects you during your day. LED lights that adjust to the time of day with different temperatures work with your circadian rhythm and balance it.
LED lights can also save you energy and money in the long run, but it's the color temperature-changing features of tunable lighting that are most notable. With a push of a button, bluer and cooler tones during the day boost your mood and productivity, which helps you feel motivated and uplifted. As the day begins or winds down, your lights can change automatically to warmer colors. This gets you ready to relax, ready to rise slowly or go to sleep. The lights also gradually brighten or dim depending on how you set or schedule them as well.
Outdoor Entertainment
Why limit your fun and parties to the indoors? Impress and entertain your friends and family on your patio or in your backyard, just as much as you do in your media room. By upgrading your outdoor audio video and other smart features, your outside spaces become ready for any event.
Bring weather-resistant and anti-glare 4K TVs to any part of your backyard with full-shade, full-sun, and partial-shade product options. These screens can handle our New Jersey summer storms, take on full water splashes from your pool, and can withstand extreme temperatures – so you can enjoy a movie night or big game tailgate in the fresh air right after rain has passed.
Strategically place high-end outdoor speakers all around your backyard to create the ultimate surround sound setup. Your audio will reach every area of your yard, and each guest can dance to your party playlists or hum along to your background music as they relax. You'll enhance the ambiance by just pressing a button to play a new song or change the album on a streaming service, such as Spotify or Pandora.
Install landscape lighting to keep the area well-lit and safe well into the night, and to add elegance with hanging lights and wall sconces. Keep your pool area brightly lit with lights around the water and give the whole space a more inviting vibe at any time of the day or night.
Upgraded Home Network
Is your home network connection up to speed? If your network connectivity is weak, your entire smart home will be thrown off and affect every single smart technology under it. Don't get used to buffering and loading symbols on your video screens, and never worry again about figuring out why certain smart features aren't working correctly. Glitches and hiccups shouldn't be a part of your everyday life.
By improving your home network and Wi-Fi connection, you ensure all your smart solutions communicate with each other efficiently and effectively. We can also install firewalls and protective services installed so that your valuables and personal data remained protected. You'll increase your home safety and make sure that your smart systems are running smoothly at all times.
Want to learn more about these home automation system upgrades and others you can bring to your property? Feel free to give us a call or fill out our online contact form to schedule a no-obligation consultation with our team. We'd love to hear from you!