Permanent, Weatherproof Speakers & TVs for Outdoor Entertainment
Spend More Time Outside with a Real Outdoor AV System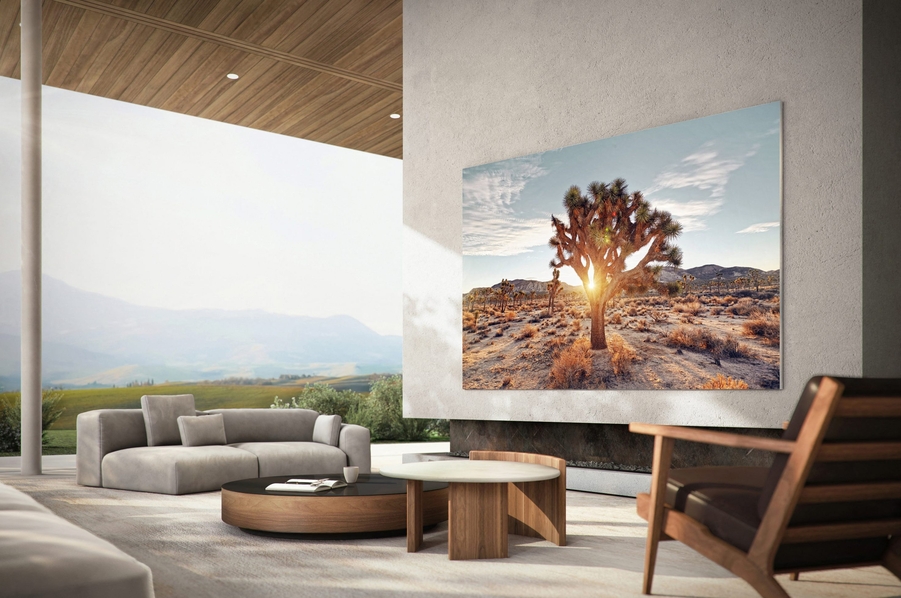 How do you currently enjoy entertainment outdoors? If you're grilling or lounging by the pool, do you bring out a portable Bluetooth speaker? And if you want to watch a movie under the stars, perhaps you use a portable mini projector and a sheet?
You can do better than that! Today's weatherproof technology makes it easier to enjoy quality music and video outdoors. You don't have to spend the upcoming warmer days cooped up inside. With a true outdoor entertainment system, you can make the most of your Morris County, NJ backyard.
Discover the possibilities for your outdoor spaces below!
SEE ALSO: Here's How to Extend Your Wi-Fi Further – and Outdoors Too!
Outdoor Speakers
You probably know from experience that if you place a portable speaker on the patio table then walk to another area of your yard, it's difficult to hear the music. But we can wire durable, weatherproof speakers across your property to eliminate audio dead zones.
Three-way outdoor speakers produce robust sound with rich high-, mid-, and low-range frequencies, so you'll hear all elements of your music. If you want something more discreet, smaller satellite speakers or rock-shaped devices can blend in among the plants. We wire speakers underground to connect to the same receiver, and you can wirelessly select songs and playlists from your phone.
Weatherproof, Ultra-Bright TVs
Who says you have to stay in for a TV marathon? Outdoor TVs from SunBrightTV are built to withstand all weather, and the ultra-bright screen makes it possible to see clearly during the day. The Terrace shines in 2,000 nits (level of brightness), while most indoor screens display only about 500 nits. Your outdoor TV can stay mounted outside all year long, even during cold New York and New Jersey winters.
Sync to Landscape Lighting
You probably won't want to enjoy music and movies in the pitch dark. Even if you already own some landscape lighting, a smart system (more on that below) lets you customize the brightness and color of your outdoor lights. Create an easy-to-adjust schedule that turns landscape lights on at sunset and off after you've gone to bed. An automation scene like "Outdoor TV" sets your landscape lights to the perfect level—so you can still see without it being too distracting.
Combine It All with an Automation System
Let's make outdoor entertainment even easier to use. All your outdoor speakers, screens, and lighting can be activated from the same smart system. With Control4, you tap a programmed "Backyard" scene on the Control4 app that activates your entertainment, lights, and even turns on the pool's pump and filter. A smart keypad by the door can display buttons like "Morning" and "Night" that adjust the speakers' volume, turns off outdoor lights, and more.
If you're looking for outdoor entertainment technology in Morris County, NJ, look no further than Total Home Technologies. To get started on an upcoming residential project, you can contact our team here.