The Crucial Difference Between a Lighting Layout & Lighting Design
How a Smart Lighting Design Can Enhance Your Home & Livelihood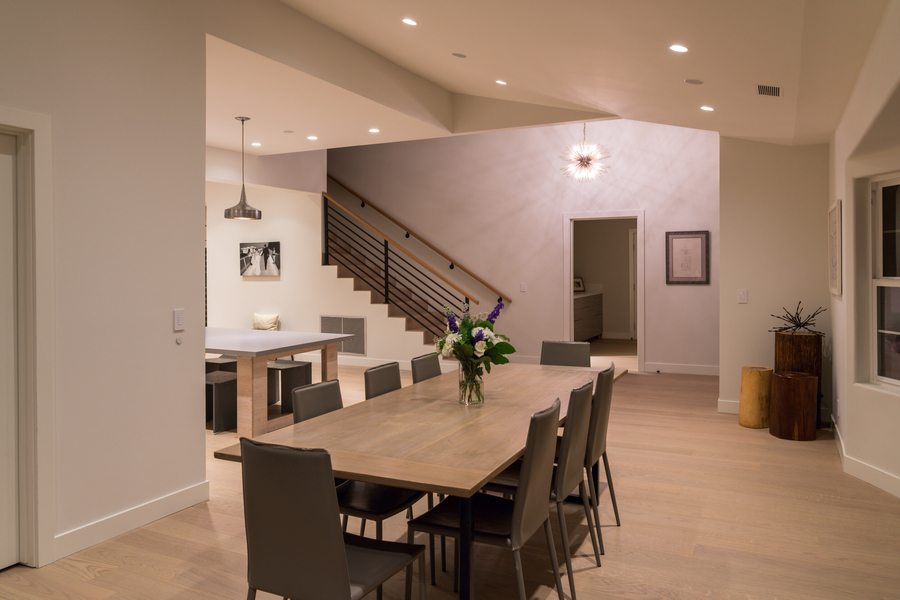 For a better life, you need better home lighting!
That may sound like an exaggeration—but think about it. What do people supposedly see when they're about to enter the heavenly gates? Light. What's at the end of the tunnel? Light. And when life has got us down, what do we tell ourselves? The sun will come out tomorrow.
Humans need light to feel energized, happy, and productive. Yet, most of us spend a majority of our time indoors. If your New York home doesn't have ample sunlight, you could be inadvertently hindering your wellbeing. Even if you have large windows, at night, you need atmospheric lighting to create a comfortable mood before bed.
When most houses are built, only the lighting layout is considered, as in, where lights will be installed. But a layout doesn't address how it will look and feel to live under those lights. A lighting design with smart lighting control can help your home in New York, NY, achieve the perfect mood all day long.
SEE ALSO: 3 Powerful Benefits of Smart Lighting Control
Lighting Layout: What Is It?
A lighting layout is simply a plan of where lights will go. Lighting layouts are driven by the geometry of the room's ceiling and maps out where bulbs are placed.
In many bedrooms, you'll find a layout of four recessed downlights arranged in a square with a ceiling fan in the middle. That may be enough light technically, but you're really only illuminating the carpet. What does it look like when you're standing at the mirror? Can you see clearly at your dresser, or is the light hitting the back of your head and darkening your view? A layout cannot always predict factors like these.
There Must Be a Better Way
A lighting layout provides light. But lighting design creates a better life experience.
Imagine you're in the bathroom, and the light is above the sinks and mirror. On a blueprint, that may seem like an appropriate place for lights. But overhead lights create strange shadows on faces, making us look older and more tired. And if the bulbs are too harshly lit, you may feel uncomfortable every time you enter the bathroom.
Then consider the closet. Where are the lights? Are they directed to the floor? You need lighting that addresses your needs in the space: highlighting your clothing.
In the kitchen, you'll often find lights installed above counters and the center island. But once a person is standing at the island, they cast a shadow over the surface. Lighting layouts don't always anticipate the human interaction with light. For that, you'll need a lighting design…
Try a Smart Lighting Design
A professional design addresses the three basic types of lighting: ambient, task, and accent lighting. You need multiple levels of light to customize the ambiance for each daily activity. And to make the experience more accessible, smart lighting control puts customization in your hands.

Smart lights and custom Lutron keypads make it easy to transform the mood of your home. Tap "Morning" to tune lights to a bright daylight hue and open the motorized shades. Press "Evening" for lights to set to a warm, candlelit glow, and close the drapes. A smart system even lets you schedule lights to a routine, so you won't have to lift a finger.

If you're interested in a lighting design with automated control, Total Home Technologies is your destination in New York, NY. To learn more, ask any questions, or get started on your home project, contact our team here.

No video selected.