When to Hire a Professional for Smart Lighting Control
Off-the-Shelf Smart Bulbs May Be Convenient, But Are You Getting the Full Lighting Experience?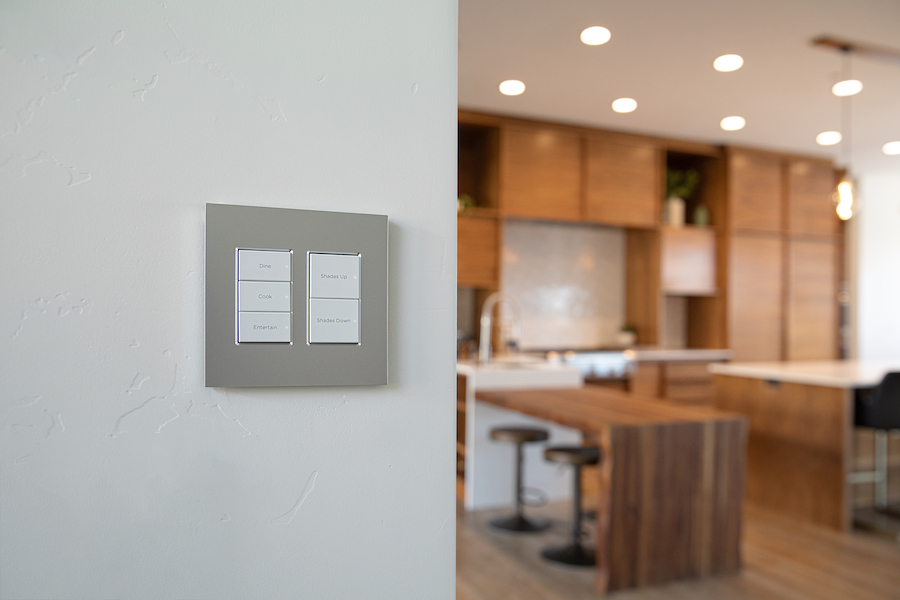 As we head into darker, shorter days here in New York, NY, many people are seeking more ways to bring light into their homes. Smart lighting control lets users customize the color temperature and brightness of their lighting fixtures, automating bulbs to mimic the sunrise and sunset, and even control when lights are on to save energy.
There are countless benefits to smart lighting, but there's one question that remains unclear for many homeowners: should I install this myself or hire a professional?
Online and in stores, you'll find DIY off-the-shelf smart bulbs that connect to your phone over Wi-Fi. In some cases, that's a fine option. But if you want a fully integrated home with more customization and automation options, a professional smart lighting installation is your best bet.
If you're unsure what you really need for your New York home, we share below what your expectations can be for both a DIY and professional lighting system.
SEE ALSO: The Crucial Difference Between a Lighting Layout & Lighting Design
Time & Cost
DIY: It's easy to order a few smart bulbs online, read the instruction manual, and connect them to your home Wi-Fi. But if you want to link your lights to motorized shades and audio to save custom scenes, you're going to need more complex programming and time. DIY products may be less expensive than a professional installation, but the results leave fewer options with less scalability.
Professional: To sync smart lights and other devices across a large home would become a lengthy project to finish yourself. But a professional integrator knows how to program and install smart lighting faster and more accurately than the average consumer. We complete the job right the first time, and you won't have to troubleshoot in frustration when things go wrong.
Integration
DIY: By integration, we mean the ability to merge smart lights with other technology into one system, like thermostats, motorized shades, speakers, and security devices. Imagine tapping a button labeled "Away" that instantly powers off your lights, closes the drapes, turns off the HVAC, and locks doors. You can't do that with DIY smart lights!
If all you want is to adjust the color of your lights and activate them from your phone, you may not need a professional system. But if down the line you do decide you'd like to add more to your house, you'll have to juggle between different apps or remotes that aren't compatible with each other.
Professional: Smart home companies know how to integrate every light and device in your house into one intuitive control system. This unlocks an entirely customizable experience that can, for instance, prompt your lights to turn on when certain doors are opened or motion is detected. Imagine opening the front door, and instantly, entrance hallway lights turn on, set to the perfect color temperature according to the time of day.
Control Options
DIY: Most smart LED bulbs can be controlled through an app on your phone or tablet. However, many of these systems only allow control on an app. It isn't always convenient to run and grab your phone every time you turn on the lights. Voice control is another option, but you have to be careful to ensure the bulbs you purchase are compatible with your preferred assistant.

Professional: Smart homes should be convenient to use, never a hassle. Most professionally installed systems, like Control4 or Lutron, let you use a mix of wall keypads, touchscreens, voice control, or even handheld remotes. Your wall keypads will save your smart lighting preferences and schedules, too, so if you only like certain lights on for dinner, only those will turn on when you tap "Dinner."

Are you interested in bringing smart lighting control to your New York or New Jersey home? Let Total Home Technologies be your expert guide. Contact our team here to get started today.

No video selected.