3 Reasons to Use a Smart System for Multi-Room Audio
Make the Most of Your Music, TV Audio, and Even Doorbell!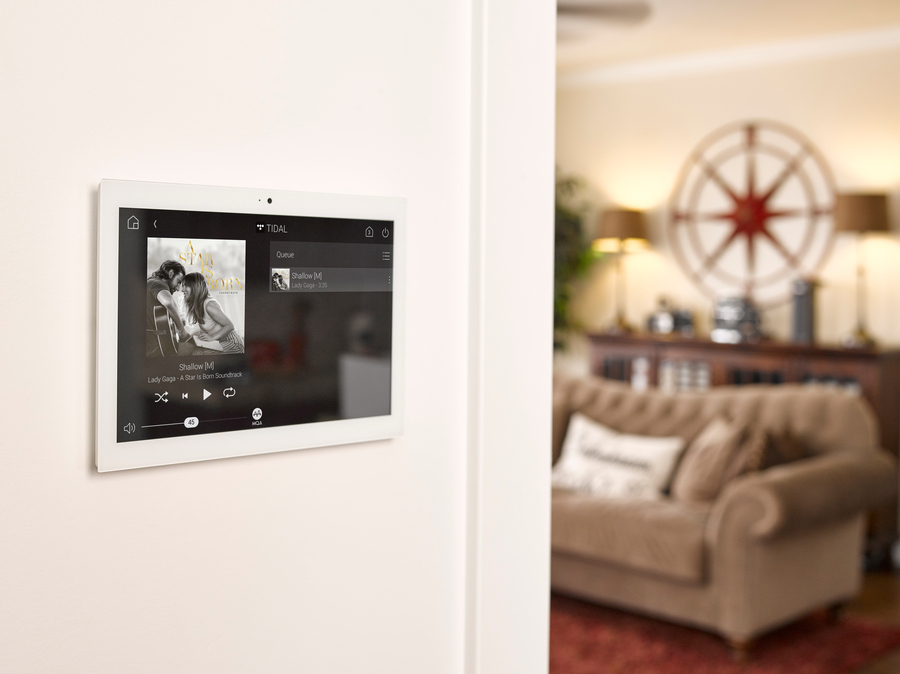 Imagine a world where you can stream music, play vinyl records, listen to TV audio, and more over the same speakers. When you own a sophisticated smart home system like Control4, you'll bring audio and entertainment to every corner of your house.
Rather than juggle between disjointed audio speakers, a smart home lets you connect to and control all your media from a single interface. Tap your smartphone app, tablet, or wall keypad, and you're instantly connected to any media or speaker in the house.
Ready to see how it works? Read on to learn why multi-room audio is superior with a smart system in your Essex County, NJ home.
SEE ALSO: Simplify Summer Entertainment with Multi-Room Audio
1. Connect to All Music Sources
How do you listen to music at home today? Do you stream playlists over a wireless speaker, like the Amazon Echo? That may work well enough in the living room or kitchen, or wherever your speaker is plugged in. But what if you want to walk across the house or outside?
A smart system unites a series of high-fidelity speakers so that they'll play in unison—wherever you roam. By wiring devices to the smart system, we can also connect your turntable, CD player, radio, or any audio source to the network. You'll freely select stations, speakers, and specific audio zones, raising and lowering the volume for the entire property with a tap of a button.
2. Play TV Audio Across the House
Whether you're watching the game, the news, or a classic movie, it doesn't have to fall out of earshot when you step away to grab a glass of water or put away laundry.
By integrating your TV into the multi-room speaker system, you'll hear the screen's audio wherever you walk. A Control4 system makes it easy to select the TV on your system app and press 'play' over the whole-house speakers.
This is an especially useful feature for hosting parties, where your guests can listen to the game's score or award show announcements—even if their eyes aren't on the display. Everyone can mingle indoors and outside while still hearing the television audio loud and clear.
3. Hear Doorbells & Intercoms Anywhere
Ordered pizza, but you're out by the pool? Expecting visitors at the gate but aren't sure when they'll arrive? You don't have to stay glued to your phone or by the door awaiting a doorbell ring.
Connect your doorbells and intercoms to the Control4 smart system, so it rings over your speakers, keeping you in-the-know. We can connect outdoor speakers, too, so while you're enjoying the sunshine, you'll be alerted of someone's arrival.
If you're interested in bringing whole-home audio or a smart system to your New Jersey home, Total Home Technologies is your destination. We design and install home technology systems customized to your unique lifestyle. Contact us here to get started!