Avoid "Death By 1,000 Apps" with DIY Home Automation
Plus, more tips you should know before installing a home automation system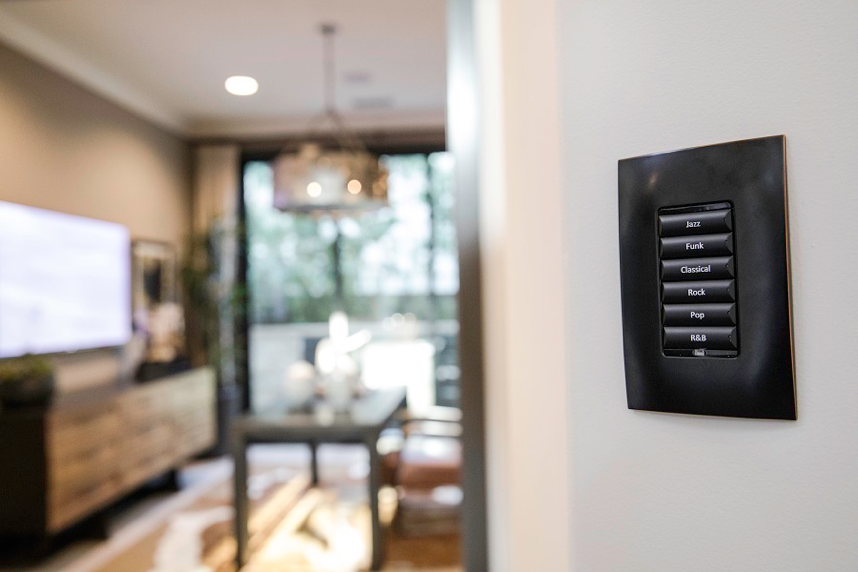 Many Monmouth County residents love the idea of home automation but don't want to bother with the potentially hassle-filled world of professional installers. In fact, many believe they can install a professional quality system by themselves. And we think you can, too.
"Well, a professional system could be better," says Keith Harrison of Total Home Technologies. "But only if you have a good professional." He explains that designing and installing a home automation system by yourself can be fulfilling but that DIY-ers will want to watch out for some of the potential challenges they may face down the line. "These things are challenging on a do-it-yourselfer without professional tools. Not impossible, but challenging," he says.
To help you on your DIY journey, we've put together this blog with some helpful tips on what you need to know before you start. And don't forget to check out the video below for even more useful information!
Ready to get started? Keep reading after the jump!
See Also: On Our Holiday Wish List: 5 Smart Technology Ideas
Visit a Professional Showroom
Keith's first piece of advice is simple: visit your local professional, smart home installer. "Go make appointments to go to their showroom. Take a look at what they do. Take a look at what they offer. Ask them some questions. Ask them to show you a plan of a previous project, schematics, and diagrams, and documentation. You'll have a much better understanding of what they're doing and maybe even what you want once you've visited a professional showroom."
Professional showrooms feature the latest products and systems from some of the top manufacturers. You'll get to know the technology in a real-world setting and interact with it as if you were at home. Visiting one can help you understand what the technology can do and speaking to a professional installer before you begin will help you define your scope of work.
Generate a Scope of Work
A scope of work and detailed diagrams of your system will help you outline what you need to operate your installation smoothly. And according to Keith, it will help you determine what your plan will look like now and when you want to add more components down the line.
"You have to do the homework before you buy the first part. You have to draw a full plan of what the system's going to be like today and what it's going to be like tomorrow." Understanding where you're going will help you figure out where you should start.
"Wi-Fi is a four-letter word."
"If you're going to build your own system, get really good networking," he emphasizes. "Wi-Fi is for things that walk around. [It's] great for phones, and laptops, and tablets, but if it's a part of your home… it's not a good idea to have TV on Wi-Fi."
He explains that Wi-Fi can seriously diminish the quality of streaming video resolution and cause other slowdowns through your system. Instead, he suggests outsourcing networking to a professional.
"You may have to farm that part out. Not many people have the skills and the talent to do professional-grade networking. And if you're going to do automation, you need a really good network," he says.
Death by 1000 apps
For many DIY-ers, problems arise when they install smart devices but don't consider how they'll use them daily. "You shouldn't need a phone to live in your home," Keith summarizes.
In other words, too many apps cause clutter and inconvenience for a system that's intended to simplify your lifestyle. "Having an app for your audio and an app for your video and an app for your lighting and another app for your lighting, an app for your garage doors and an app for your deadbolts… we call that death by a thousand apps."
Dedicated control panels or remotes often make homeowners more comfortable with their systems, so working them into your plan can help you get the most out of yours.
A No-Instruction System
"Can you hand someone a remote, or can you put an app on the phone and anybody use the system without you really telling them anything? If you've achieved that, you've achieved a well-designed system."
Smart home automation is about simplicity, and you can get the most out of a DIY installation with some time, effort, and research. But, Keith warns, if anything goes wrong, you've only got yourself to blame. "Remember, if you're doing a DIY system, you are the CTO of your home. Every time something doesn't work, it's going to come back to you.
Get More from Total Home Technologies
At Total Home Technologies, we're New Jersey's leading technology advocate. And we want to deliver our expertise directly to your inbox -- for free.
Click here to sign up for our free monthly e-newsletter and get all the latest news and recommendations automatically.
And if you need answers now, click below to chat with a rep, or give us a call at (877) 550-5150 today!