Rather Than DIY This Season, Let's Install Your Home Theater Together
Find a Little Inspiration for Your Holiday Entertainment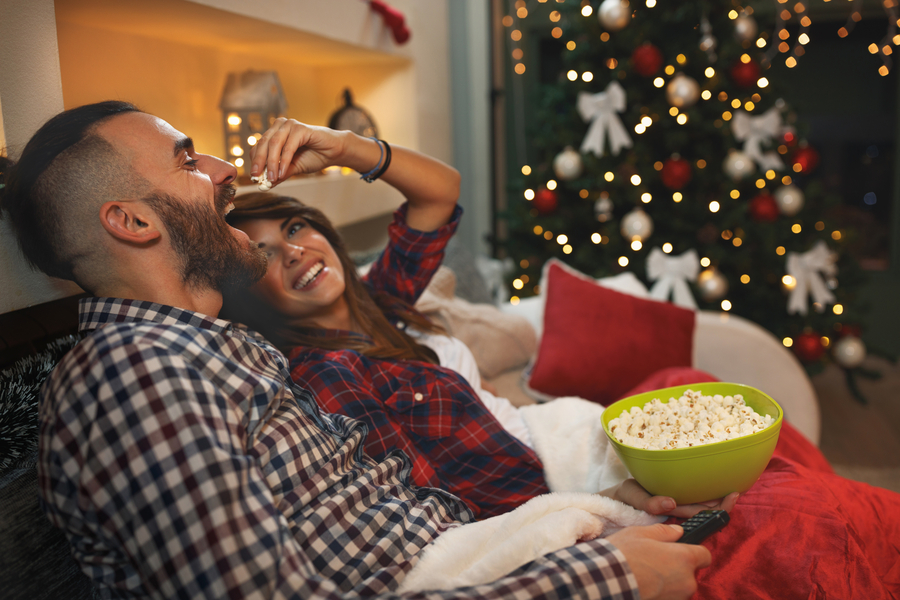 Are you ready to give your home entertainment a boost this year, just in time for Christmas, Hannukah, or New Year's? You can bring the family together with cozy nights in the home theater as you watch holiday movies, new Oscar-worthy releases, or listen to festive tunes over surround sound.
But rather than attempt the home theater installation alone, why not get a little help from your local AV integrator? We install home theaters, multi-room audio, and media rooms in the Red Bank, NJ area, and have all the quality equipment and solutions to create exceptional experiences.
SEE ALSO: 4 Things to Consider When Looking for a Home Automation Company
Deck the Halls with 4K
If you're still using an old flatscreen TV, this might be your year to put a new 4K screen on your wish list. Brands like Sony and Samsung now manufacture stunning 4K OLED screens with over eight million self-illuminating pixels. The results? Deeper blacks, truer color accuracy, and brighter images for a clearer viewing experience.
If you'd like a larger-than-life image, native 4K projectors can beam video as large as you'd like. Ambient light rejection screens and blackout window shades help reduce image fade, so you can still enjoy a vibrant picture. If you'd prefer to use a TV screen but want the projector size, microLED panels can be seamlessly stitched together for a wall-sized display in breathtaking 4K definition.
'Tis the Season for Surround Sound
Want to add surround sound to your entertainment setup this year? Sonos makes it easy to deliver high-quality audio synced across a series of speakers. Assemble your Sonos loudspeakers and subwoofer around your theater, and the Sonos app will wirelessly recognize each device. You can group them together to simultaneously select the media source and adjust the volume for the entire group.
For higher-end speakers, Bowers & Wilkins also provides wireless grouping with the Formation Series, perfect for home theaters. Don't forget the Formation Bass subwoofer for exciting, rumbling bass notes during action scenes and movie scores.
How Our Team Can Help
The holidays are busy enough. If you're looking to upgrade your AV, our New Jersey team of home theater professionals can install the technology for you. We'll help find the perfect equipment for your needs and budget and perform all the wiring, programming, and mounting necessary. Whether you'd like to add fun TV lifts that descend from the ceiling or a 4K projector system, the possibilities are endless.

Want to see home theater technology in action? Unsure which solutions are best for your home? Contact Total Home Technologies to schedule an appointment in our interactive showroom. We look forward to hearing from you!

No video selected.