Boost Your Backyard Fun with These Top Technologies
How Smart Home Automation Improves Your Outdoor Entertainment Experience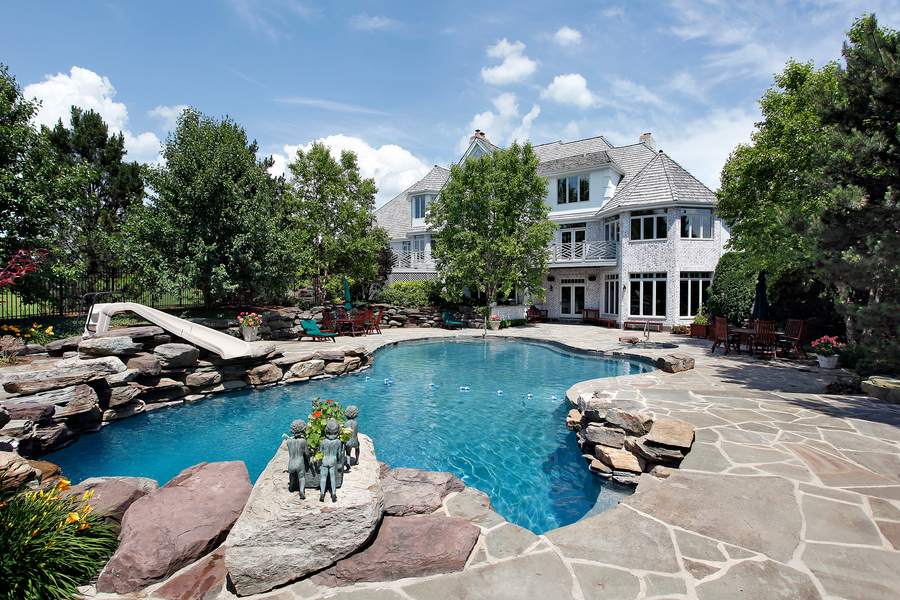 When most people hear "smart home automation," they think of indoor lighting control, whole-home sound, home theater audio-visual systems, and other indoor technologies. However, smart home control doesn't need to be confined inside. Your outdoor entertainment space can come alive with smart technologies that make backyard fun a real blast!
Touch an icon on your smart home tablet to control your outdoor speaker system, TVs, landscape lighting, and pool and spa systems. Nearly everything electronic comes under your complete command. Keep reading to see how smart home automation takes outdoor entertainment to a new level at your Red Bank, NJ, home.
SEE ALSO: Permanent, Weatherproof Speakers & TVs for Outdoor Entertainment
Seamless Pool & Spa Control
Imagine coming home after a busy day at work or running errands, and you have one thing in mind: relaxation. As you enter your front door, it's easy to prepare your outdoor environment for a relaxing evening. Go to your smart home touchpad and tap the pool and spa icon. Then, with one more tap, you can turn on the underwater lights and heater. By the time you get changed, with a cocktail in hand, everything is warm and ready for you to soak yourself in luxury.
But why stop there? You can also turn on the pool waterfall, outdoor audio, and landscape lighting on your porch, garden, or gazebo. Smart home automation lets you turn your backyard and pool into a wonderful retreat – whether you're spending private time alone, enjoying special moments with your spouse, or celebrating an event with friends and family members.
Outdoor TVs That Captivate
Enjoy the same visually captivating experience outside as you do in your home theater. Today's outdoor TVs display UHD (ultra-high-definition) pictures with vivid color, contrast, and brightness. Watch them in partial sun or full sun, and you'll never worry about image fade. Instead, you'll enjoy the same high-quality picture as you do inside. In fact, outdoor TVs are built specifically for open-air environments. So, there's no need to be concerned that the weather, temperature, or bright sun will damage the screen.
Soak in the spa while catching the latest episode of your favorite TV show. Watch a movie with family as you enjoy lunch or an evening meal. Or, when the time is right, host a tailgate party with friends. Adding an outdoor TV helps you appreciate your property so much more, because it allows you to enjoy your yard and the benefits of home entertainment.
Immersive Audio in Your Yard
Do you remember how it felt when you first listened to music through a premium speaker system or whole-home sound system? Nothing beats the quality you get from a properly installed, high-end system. Why not take the audio outside? An outdoor speaker system makes your entire yard like a soundstage, giving you more room to play the songs you love. Strategically placed speakers and subwoofers offer an immersive audio experience wherever you go on your property.

If you're hosting a party, and you can't find a live band for it, that's not a problem! A high-end speaker system makes it seem like the musicians are there playing your favorite hits. In addition, because outdoor speakers are designed for outdoor spaces, they deliver the same high-quality audio you'd expect in your home theater or media room. Best of all, you control all the technologies with your smart home automation tablet – making the experience even more enjoyable.

Find out how to create the perfect outdoor entertainment environment on your property. Get started by calling Total Home Technologies at (877) 550-5150 or filling out our online contact form. We look forward to hearing from you.

No video selected.