Could Your Business Technology Use an Update?
Commercial Audio Video, Lighting, Security & More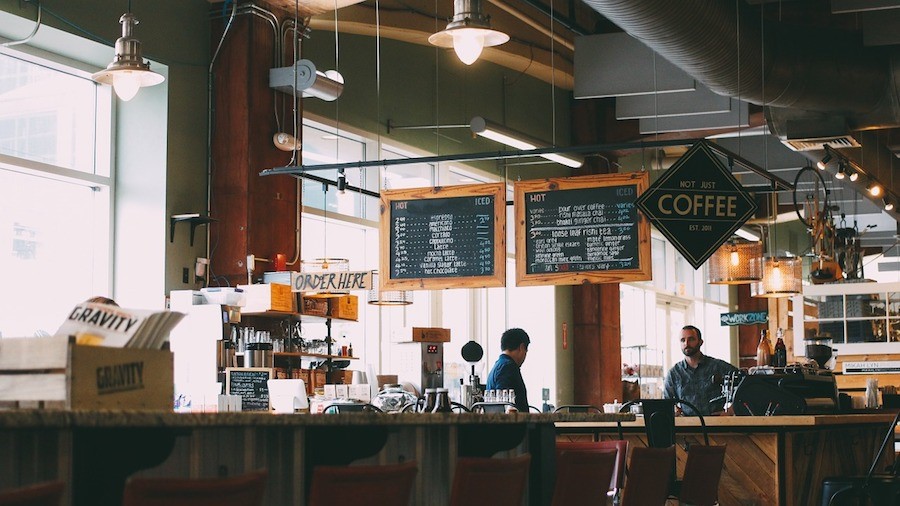 From banks to boutiques, all businesses can benefit from upgrading their commercial space's technology. With all smart devices connected to one system and managed from your phone, tablet, or control panel, you'll save plenty of time and energy. Plus, commercial audio video will enhance the experience for all who visit your restaurant, store, or office. To learn what your options are for your Essex County, NJ establishment, continue reading here.
SEE ALSO: 3 Critical Mistakes to Avoid in Your Boardroom A/V Setup
Smart Lighting Settings
With a smart lighting system in place, you'll have an excess of options beyond 'on' or 'off.' Set timers to turn off all lights after-hours automatically to save electricity, or add motion sensors to disable lights in vacant rooms. If staff forgets to turn off a back room light, no worries—you can control it remotely from your app. Additionally, you can create colored settings for different moods to ease customers into subdued nighttime tints or colorful party settings. If you own a restaurant, adjustable hue bulbs can transform into nighttime lounge colors, creating new business possibilities.
Temperature Control
In the humid summer heat, it's essential to keep your business chilled for everyone's comfort, and the reverse in winter. But energy bills can rack up, taking away from spending in other vital areas. By using a smart thermostat in your automation system, you can set a schedule so the heat or AC will automatically turn off when the business closes. Alternatively, you can adjust the thermostat remotely, so it will never be left on accidentally.
Superb Audio Solutions
Are you still using disjointed speakers that can only connect to a CD player and radio? If you are using a wireless speaker system, does the signal often drop, leaving your customers and staff in a silent room? If you own a retail store or restaurant, you know the importance of uplifting audio to make customers feel welcome. Even in an office, presentations in the conference room need to connect to high-quality audio speakers, and quiet music on the floor can help boost staff morale.
With crisp-clear speakers by trusted manufacturers like Sonos or the high-tiered Bowers and Wilkins, clients and customers will notice the difference in beautiful, complex sound. We'll connect every speaker to your Control4 system so that you can select the volume, playlist, track, and more from your device to control every speaker individually or as a group. Plus, our sound solutions of acoustic paneling, sound isolation, and sound masking will segment audio only to the areas you desire, allowing neighboring rooms and businesses peaceful quiet.
Multi-Room Video
Spaces of all kind can engage visitors with wall-mounted video screens across your restaurant or store—and outdoors, too! We can also build video walls for sports bars or gyms and incorporate speakers into the same system, so it's easily managed. In offices, our video solutions can assist conferences and presentations so that production won't stall. In just one press of a button, you'll have the slideshow up, speakers on, and everything connected and ready.
Integrated Security
Keep your employees and guests safe at all times with a smart security system. From your device you'll be able to receive motion sensor alerts, lock doors, and check security camera footage. Combined with your smart lighting, lights can automatically turn on at entrances when someone approaches, and if an alarm goes off, will instantly turn on to better catch an intruder. Plus, with an intercom system, you can easily communicate to the entire business in the event of a disturbance.

Is your business ready for new commercial automation? Call Total Home at (877) 550-5150 to get started or contact us online here.

No video selected.