Josh.ai Advances 'Natural Language Processing' for Voice Control
Move Over, Alexa and Siri: Josh.ai is the Best New Voice in Town.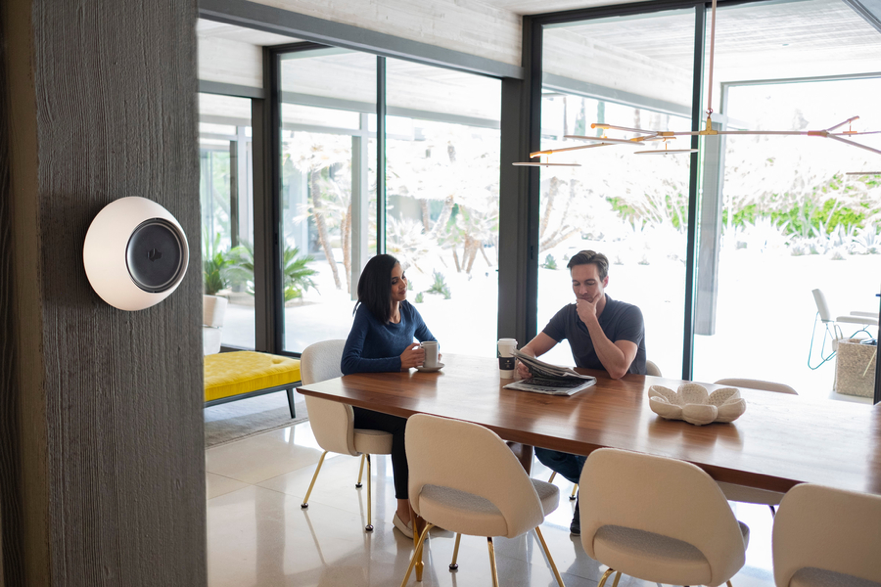 Voice control is one of the most convenient ways to use a smart home system like Control4. As you walk around the house or settle in to watch a movie, you can adjust the lights, lower the shades, and turn on speakers—all hands-free.
But if you've ever tried using Alexa or Siri voice assistants, you know they're far from perfect. Many of us have listened, exasperated, when the voice replies, "I'm sorry, I didn't get that."
And with a smart system, you need your voice assistant to understand you. After all, if you're heading out the door and trying to turn off the lights, you don't have time to play guessing games. That's why we suggest Josh.ai.
Josh.ai is the latest voice-controlled system that understands natural speech patterns better than any other. It's built specifically for home control, unlike other programs. Read on to see how Josh.ai works and how it will assist your Morris County, NJ, household.
SEE ALSO: 4 Ways You'll Actually Use Home Lighting Control
Improved NLP (Natural Language Processing) with Josh.ai
Another downside to most voice assistants is how stiffly you must talk to them. That's not the case with Josh. Josh.ai understands natural language more clearly, and you don't have to use a 'wake word' every time you speak to it. If you say, "OK Josh, turn on the lights," you can immediately afterward say, "Play Coldplay," without saying "OK Josh" again.
Josh also responds to "OK Home" or "OK Kitchen" - or even something like, "Hey Micro," which is the smart device's original name. Josh knows which room it is in, so if you tell it to turn off a speaker while you're in the living room, it will understand that's what you mean.
Using Complex Commands
"At sunset when I'm home, fade the downstairs lights on, lower the drapes, and turn the thermostat to 68."
If you tried to say that to any other voice assistant, it wouldn't know what to do. But Josh.ai is capable of much more complex commands. You can tell it to "set the lights to 20 percent and turn on Game of Thrones," and it can perform both tasks at once. Josh uses machine learning to adapt based on your daily preferences and lets you fine-tune your smart home efficiently. Take a look at the video below to see Josh.ai's complex commands in action.
Custom Integration for Smart Homes
Google Home, Alexa, and Siri are fine choices to answer questions about the weather or play music. But Josh is designed for professional home automation installations, connecting to devices across your home and accessing controllers like Control4 and Lutron. A certified technology partner like our team at Total Home Technologies can customize your Josh system so that it can manage your entertainment, lighting, security, and more.

Are you curious about a voice-controlled system like Josh.ai in Morris County? Contact Total Home Technologies here to learn more and visit us to explore your options.

No video selected.