Key Components of a Luxury Lighting Design
Transform Your Home With Exceptional Lighting Solutions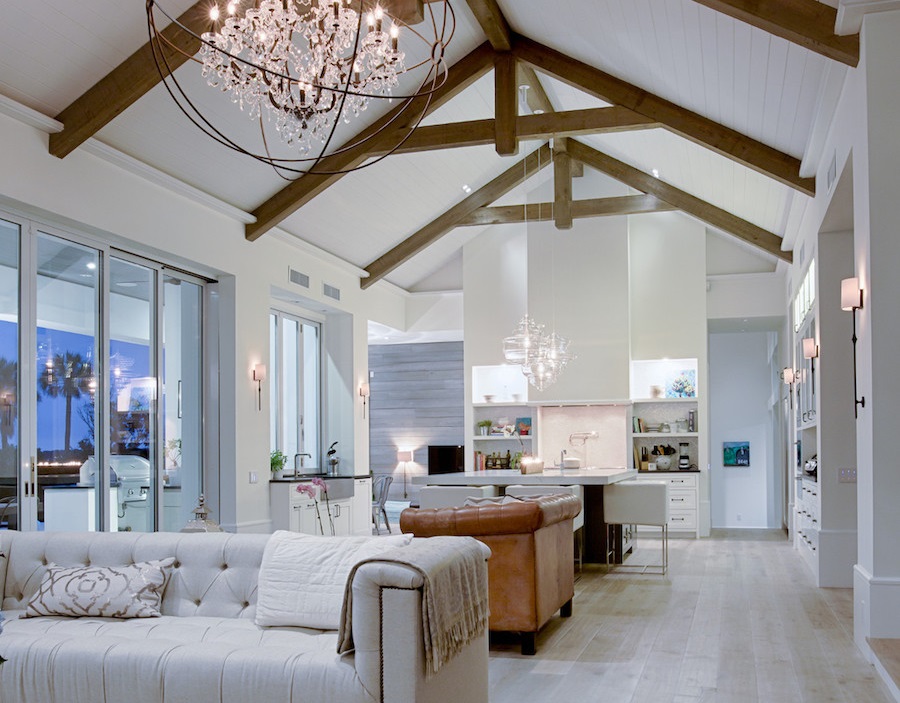 No one wants to live in a poorly lit space. That's why lighting is so important. Spending time in a dark, gloomy room can affect your mood, productivity, and the overall ambiance of the space. But a well-designed lighting plan lifts your spirits and improves the level of comfort your home offers.
What makes a smart lighting system better than traditional lighting? First, if it's part of a smart home control system, it's much easier to control. In addition, smart lighting design can completely transform how you experience your home. Every single part of the system works to elevate and enhance your Red Bank, NJ home's design and your daily life. Discover how each component works together to create beautiful home lighting.
SEE ALSO: Make Movie Night An Experience with These Home Theater Installation Tips
The Bulb
In a smart home lighting system, every bulb is smart! That means they are easy to control and can be adjusted into many fun colors and settings. They can shine bright whites, dim yellows, or any color on the color spectrum. They adjust exactly how you want and need them, and they can even change throughout the day, automatically.
Plus, LED bulbs use less energy, which can save you a lot of money on your electric bill. And though they may be more expensive than regular bulbs, they will last much longer. And with the savings on your utility bill, the cost balances out.
Keypads, Dimmers, and Switches
Now that you have those smart bulbs, you'll need a way to control them. Traditional lights typically only have an on-and-off switch, maybe a dimmer. With smart lights, there are multiple points of control. All the lights in a space can be connected together through a wired or wireless system, controllable via a sleek wall panel, touchpad, or smartphone. They'll allow you to easily control the lights in a room by turning them on and off, adjusting the brightness, or switching them to a lighting scene. For example, a dining room may have a "Dinner Party" scene that dims the lights for an elegant dinner.
The Smart Home Automation Platform
Wall pads and controllers aren't the only way you control your lights. Smart lights also integrate with your smart home automation platform for increased control and customization. By integrating your lighting design with the rest of your smart home, you'll be able to control your lights right alongside the rest of your smart home technology.
For example, in the morning, you can automate your lights to come on, your shades to open, and your favorite music to play through your whole-home speaker system. All technology will work together around your schedule to create a truly luxurious lifestyle.
Are you ready to incorporate smart lighting design into your home in Red Bank, NJ? Contact Total Home Technologies today! We offer premium smart lighting solutions to elevate your home's lighting. We even offer the ability to lease your technology, so you can upgrade at any time and never own a depreciating asset.