You've Got a Friend in Josh.ai
A Seamless Way to Experience Complete, Voice-Assisted Smart Home Automation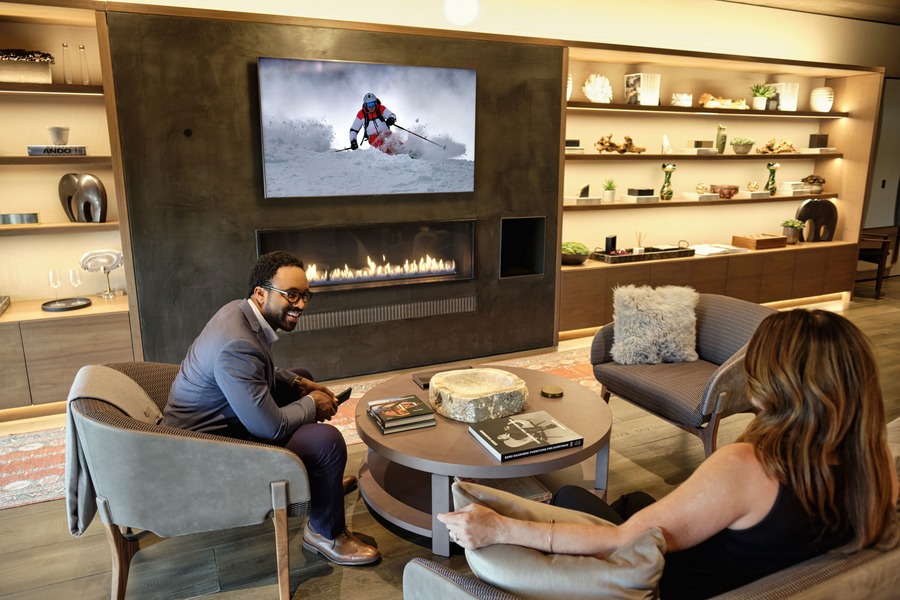 Smart home automation has provided a level of luxury and convenience that few homeowners have yet to experience. While some people may have a few smart light bulbs or a smart TV in their homes, they aren't really taking advantage of everything home automation has to offer. Even if you have a Control4 system that gives you one-touch command of your home's technologies via a touchpad, wall touchscreen, or phone app, you can improve your smart home experience with Josh.ai.
Josh.ai is a voice-assistant that is specifically designed for smart homeowners. It integrates seamlessly to give you ultimate command of your lighting, audio and video systems, home security, garage doors, and door locks, and every other connected technology.
Keep reading to learn the three ways Josh.ai can elevate your lifestyle at your home in Manhattan, NY.
SEE ALSO: Your Home System: Control vs. Automation
Let's Get Personal
You walk through your door at the end of the day and say, "Ok, Josh. I'm home." Josh responds, "Welcome home!" The interaction could end there. But what kind of voice assistant would that be? Or you could then instruct Josh to turn on the lights, crank up the whole-home audio system, and lower the shades. Fortunately, because Josh understands complex commands, it does everything automatically as soon as it hears your voice.
However, as you settle in for the evening, you can take complete control of Josh and give it instructions. When it's time to relax, say, "Ok, Josh. Dim the lights, turn off the music, and let's watch The Office." Because Josh is integrated with your Control4 system, you can control everything simply by speaking. Best of all, Josh uses natural language processing, so you can speak naturally, and it understands youjust like a close friend does. It even learns your accent. Josh wants to get to know you and help out around the house, making your life easier, more comfortable, and more productive.
Here
are
Two
Ways
You Can Welcome Josh into Your Home
Josh Micro
A little device that can fit in the palm of your hand, the Josh micro gives you intelligent and powerful control of your home. Fix it to your walls or put it on your counters, nightstand, or tables. Wherever it rests, it is designed to complement the aesthetic of your room by giving it a modern look. Best of all, smart home voice control is so easy. Speak to Josh, and it responds. There's no need to tell it where you are in your home because Josh knows. Equipped with a far-field microphone, the Micro hears your voice from across the room, providing hands-free assistance for control of your lights, motorized shades, TV, and more.
Josh App
Take Josh wherever you go. Sometimes, you're not home, but you need to control a technology remotely – such as the shades, lights, or security system. The Josh app is the ideal solution. You have complete control of every connected technology in your home by simply tapping an icon on your smartphone app. It uses an icon-based system with recognizable controls. But just like the Micro, you can also speak into your phone to give Josh commands. Remote smart home control has never been easier!

Go hands-free by upgrading your Control4 smart home to the Josh.ai. Find out more by calling Total Home Technologies at (877) 550-5150or filling out our contact form.

No video selected.