Lighting Design: A Game-Changer for Your Home's Interior
Why Lighting Design Makes Such a Difference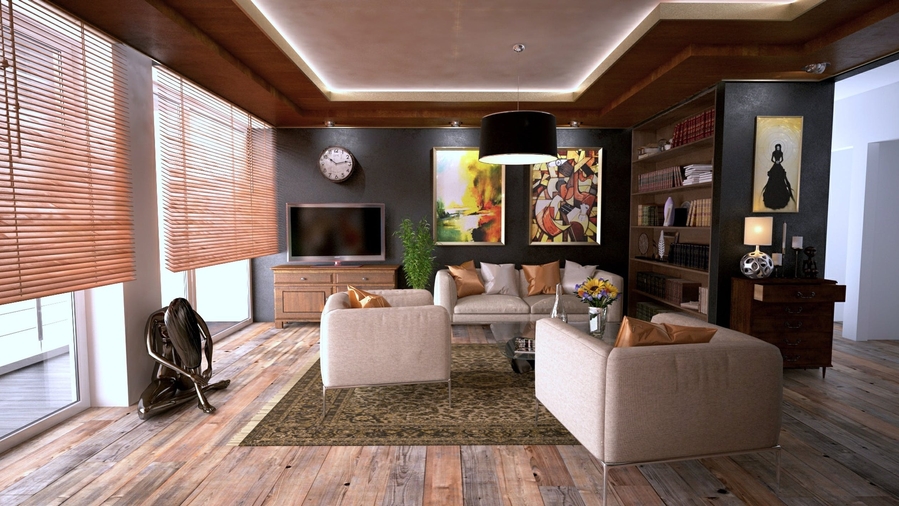 If you're building a new home or undergoing a renovation, this is the perfect opportunity to undergo a lighting design. With professionally designed lighting, you'll create an incredible atmosphere that illuminates your house like never before.
But what does a lighting design do?
Many of our clients are unsure what a lighting design is when we first meet them and aren't aware of the impact it can make. In this blog, we'll explain what a lighting design entails and how greatly it will help your Red Banks, NJ home.
SEE ALSO: The Crucial Difference Between a Lighting Layout & Lighting Design
Without a Lighting Design
Lighting without a professional design isn't planned for the human experience. Many architects or home builders have lights installed geometrically, which may look like rows of recessed lights in the ceiling or a lighting fixture in the center of the room.
A geometric layout may technically provide enough light to see, but it does nothing for atmosphere or customization. For instance, centered lights may cast shadows over the dinner table while you're eating, or in your office, light may hit the back of your head rather than the desk. Furthermore, without a lighting design, you won't enjoy multiple layers of light that you can change for specific activities.
With a Lighting Design
A lighting designer does more than install lights. We create a better life experience in your home.
Before we start, we'll discuss your home's layout and where you plan for furniture, wall decorations, and activities to take place. Next, we'll ask about your preferences and lifestyle habits. And from there, we'll design a lighting layout that provides the perfect amount of light while making your house look its best.
A lighting design may include features like linear lighting under cabinets or steps on the stairs. We'll plan for ambient light that illuminates the entire space alongside task lights and decorative accent lighting. Plus, we can include motorized shades to harvest natural light without any input required from you.
Beyond layout, we program smart lighting systems to customize your lights' brightness and color temperature. Why? Perhaps your art collection would look best under cool, bright lighting, and nights in the living room will feel most inviting with a dim, golden vibe. We'll help you use smart lighting scenes to adjust LED lights and linear lighting anytime.
Interior Design's Special Ingredient
We believe lighting design is the key to jaw-dropping interiors. If you'd like to create a home that's both beautiful and comfortable to live inside, a lighting design will take your space to the next level.

Ready to get started? Contact Total Home Technology to learn more about lighting design for your New York or New Jersey home. We look forward to working with you!

No video selected.